Occupational English Test for Nurses and Doctors
OET Preparation
OET in Abu Dhabi 
Online and Onsite Training Offered
OET Training at BMC is offered for both Nurses and Doctors. By means of our OET Review, Nurses and Doctors have successfully immigrated to England, Australia, and New Zealand, and are now practicing in renowned medical centers in English-speaking countries.
At BMC, OET Training Program includes:
Customized OET Training sessions (Group and Private)

OET Preparation Material and Practice Tests (Soft and Printed Form)

Modular OET Training Program (exclusive focus on OET Listening, Reading, Writing, Speaking)

Additional Grammar for OET Classes depending on the needs of individual test takers

Rigorous Feedback on All 4 OET Tests followed by Discussion

Online and Onsite / Physical Classroom sessions
How will I be assessed?
OET Test Takers are given separate Listening, Reading, Writing and Speaking tests.

Trainer shares feedback on individual tests OET tests and answers test takers' questions

OET Mock-up tests with feedback by the end of training
OET Training Milestones and Outcome:
Certain milestones need to be achieved during OET Preparation as laid out by BMC's Cambridge English Teachers in order to benefit from our OET training program to the fullest extent. OET aspirants are assessed for the 4 subtests during and after their OET Review by means of practice tests.
To get familiarized with accents in order to understand dialogues between a patient and GP in a clinical setting – OET Listening 

To Skim and Scan, read between the lines (contextual reading), make inferences, and verify answers — OET Reading 

To understand case notes, write well-structed sentences and understand crucial grammar for OET aspects – OET Writing 

To understand Speaking role-play scenario, develop fluency by engaging in role-plays with the trainer and other candidates — OET Speaking 

Comprehensive OET Preparation followed by Practice and finally Mock-up Tests to assess test takers' preparedness

Test Takers, especially re-takers of OET, assured of a Grade B on their successive attempt

Doctors and Nurses feel confident of Grade B At 1st Attempt on all 4 OET subtests

OET Win-Win Program assures a Grade B
Occupational English Test for Nurses and Doctors:
At BMC, OET coaching is a month-long  program followed by a mock-up test to gauge your performance. The Cambridge Licensed Trainers at BMC ensure that test taker is ready to sit and pass their OET exams at 1st attempt. Our comprehensive OET training material for both nurses and doctors is a guarantee to secure Grade B at 1st attempt. We also provide free-of-charge additional help with Writing and Speaking. Please read OET success stories on our Google Reviews Page.
Good news for Retakers:
Retakers are welcomed! For those struggling to achieve a Grade B in OET and are exhausted from many attempts; get trained by a Cambridge Licensed Trainer and secure your desired grade. During OET training, retakers may choose to focus more on specific modules of OET in which they lack. BMC is a trusted OET training center in both Abu Dhabi.

OET Preparation Online:
BMC offers highly interactive online OET training sessions. These sessions are conducted by Cambridge English Teachers using state-of-the-art audio/video equipment. All OET training sessions are conducted live and the participants are given ample opportunity to ask questions in order to clarify doubts. For OET online training, access to online training material is provided.
OET Practice Material
BMC provides plentiful Occupational English Test practice material to clients who have enrolled in its OET training course. OET practice material provided to test takers is a compilation of different authenticated sources, including official material from Occupational English Test. OET training material could be provided in both printed and electronic forms. To get your copy of OET Preparation Material, please call us.
Countries that accept OET
OET Grading Scheme:

The United Arab Emirates
The United Kingdom
The United States of America
Canada
Ireland
Dubai
Singapore
Ukraine
Malta
Australia
New Zealand
Spain
Qatar
Philippines
Namibia
Maldives

Please note that some healthcare centers in some countries do not accept OET (Computer Delivered / Homebased Results for now). Be sure to check with healthcare center that you are applying to for job.

Grade C+ on OET Writing module is accepted in the UK for nurses; however, doctors must have a Grade B on all four OET modules.

| | |
| --- | --- |
| Numeric Score | Grades |
| 450-500 | A |
| 350-440 | B |
| 300-340 | C+ |
| 200-290 | C |
| 100-190 | D |
| 0-90 | E |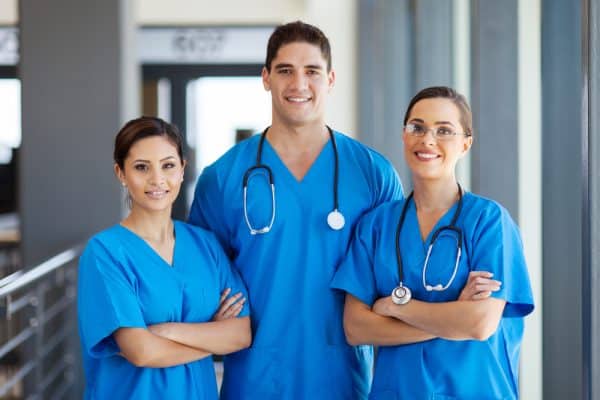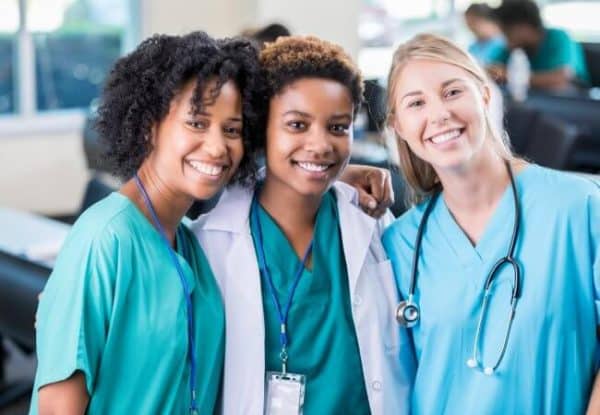 What OET score for nurses is accepted in Canada?
Bait al Hekmah
2022-08-23T16:34:03+00:00
It was in 2021 that OET was accepted in Canada and the score has not changed since. Most recognising boards and councils require candidates to score at least 350 in each of the four sub-tests.